Benjaman's Memories
So What exactly do we know?
Unlike The Bourne Identity, Benjaman did not wake up with a complete blank slate of memories. He doesn't remember any people, but there are a few places, events, and other things he remembers, such as a few famous movie theatres, some childhood memories in the Indianapolis area. For example, he remembers his birthday (he thinks), since it's the same as Michael Jackson's.
Quick facts: Benjaman was found in Richmond Hill, Georgia, and has specific memories pertaining to Denver and Indianapolis. We know his birthday is 8/29/48 because Benjaman specifically remembers that he was born ten years before Michael Jackson.
Recently penned by Benjaman, here's a list of things off the top of his head.
#1. I remember riding the outside elevator of the building that housed the "Top of the Rockies" restaurant so that I could see the roof of the Denver Theatre.
#2. I remember buying a gas valve from a supplier of parts for commercial stoves in Denver.
#3. I remember being in the Lobby of the Indiana Theatre in Indianapolis.
#4. I remember the best Mexican restaurant in Denver being "Mama Elena's.
#5. I remember looking at the outside of the Fountain Square Theatre in Indianapolis.
#6. I remember the Soldiers and Sailors Monument in Downtown Indianapolis.
#7. I remember the war protesters having a candlelight vigil on Xmas eve at Monument Circle in Indianapolis.
#8. I remember the best salad bar in Denver was Azar's restaurants and them having the worst service.
#9. I remember Elitch Gardens when it was on West 44th.
#10. I remember "Big Mac" Arena looking like a giant flying saucer perched on a bluff just west of downtown Denver.
#11. I remember the old Bronco football field in Denver with the movable bleacher stands that could move so as to convert the field to a baseball stadium.
#12. I remember the Dollar Movies at the Federal, Crest, Oriental and the Gothic Threatres in Denver.
#13. I remember sitting in the library of the University of Colorado in Boulder reading bound copies of Restaurant and institutions magazine.
#14. I remember the construction of the Pearl Street Mall in Boulder.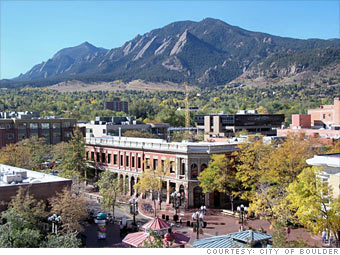 #15. I remember the "Round the Corner" restaurant on the "Hill" in Boulder.
#16. I remember the "Peak to Peak" highway in Colorado.
#17. I remember the Big Thompson Canyon Flood in 1976.
#19. I remember Gold Hill mining town.
#19. I remember the East Portal of the Moffitt RR tunnel.
#20. I remember the "Oh My God" road behind Central city, colo.
#21. I remember the Central City Opera House.
#21. I remember the July 4th Blood, Sweat and Tears concert with the DSO at Red Rocks in 1976.
#22. I remember Burger Chef and Sani-Serv Headquartered in Indianapolis.
  Let's get to the bottom of this everyone.